Building out our new home!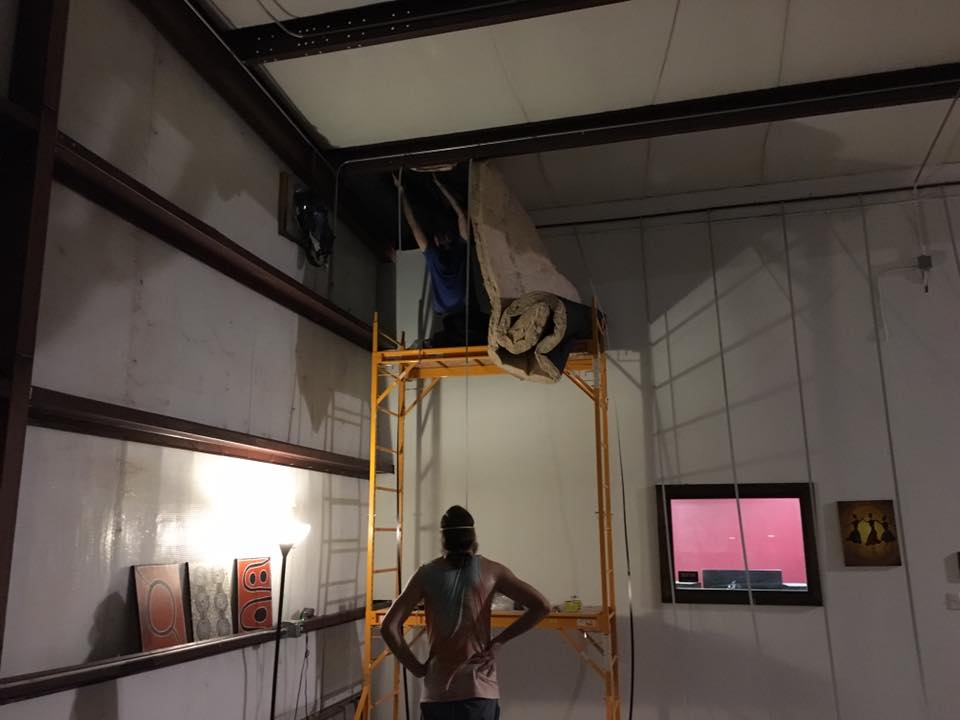 Last month we expanded into a warehouse that's 3100 sq. feet of Rattletree goodness.  It's just down the street from our original location in the heart of South Austin.  Every day we're adding new features to make our new home an incredible venue for Rattletree shows.  The 16 ft. ceilings and giant walls are blank canvases that will take our video projection to the next level.
This week we're installing black vinyl insulation on the ceiling. It looks even better than we imagined and can't wait for you to see it soon! Stay tuned for more updates on the new space and for the debut of our new show Moving the Ancient Forward.
Come and say hello to Rattletree online: Twitter | Facebook | Instagram