Storyboard Reveal for Burn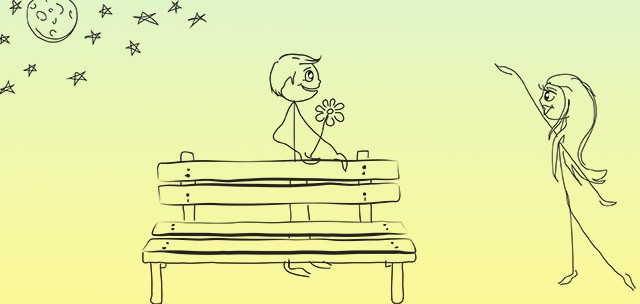 We were young once. We had it all. You and me. The googly eyes and interlocked hands. I remember your touch and our sweet smell of ecstasy.
---
We have a story of a lost soul to share. A broken man has entered our space seeking guidance. He is struggling with regret and shame. He wonders why there is fire licking pain from a lover he set free so long ago.
The visual above is a frame from Chapter 1 of the storyboard for this concept currently in development by Rattletree.
Chapter 2 Teaser… Then you blinked and I was gone.